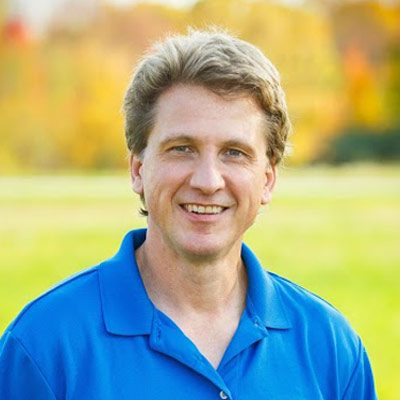 Chiropractor
Christopher Meyer D.C.
Dr. Chris grew up on a dairy farm in the small town of Fence, WI. As the 5th of 6 children in a farming and logging family, Dr. Chris heard about the benefits of Chiropractic care from an early age, but until he slipped on icy steps and fell and injured his neck at age 21 he had never been to a Chiropractor.
As the last member of his family to go to a Chiropractor, Dr. Chris found that Chiropractic care helped his neck pain and even his recurrent sinus allergies so much that he decided to change his course of study to become a Chiropractor.
Dr. Chris has been in private practice in the Green Bay area for over 15 years.
Dr. Chris believes that life is too short and there are too many interesting things to do to be miserable and in pain. If people make Chiropractic care part of their life, they can live more active and fulfilling lives. Dr. Chris is dedicated to taking broken and hurting people and helping them to restore their physical health.
We do good work here and get good results, there are few quick fixes when it comes to your health, but the fixes we accomplish here generally work better and last longer than the other 'fixes' people attempt. Anything worth having in life is worth working for on a consistent basis, and that is particularly true for one's health. And that is our goal for our patients: consistent lasting high quality health, so that they can live their lives to the fullest. Lets live life to the fullest while we are here. Life is too short to suffer any longer. Give us a call.
Dr. Chris enjoys skiing, scuba diving, travel, rock climbing, fishing, camping, hiking, surfing, reading, cooking, coffee, wine, cribbage, scrabble and learning new things.
Dr. Chris lives in the Bellevue area with his wife, Abby, and spends time in the north woods of Wisconsin whenever possible.
Educated at the University of Wisconsin – Green Bay 1994
Graduated Cum Laude, with a B.A.
Major: Humanistic Studies
Minor: Spanish and Business Administration
Graduate of the Palmer College of Chiropractic, Davenport, Iowa 1998
Interned under Dr. J. Larry Troxell, one of 6 Doctors to teach
Dr. Clarence Gonstead's Advanced Techniques.
Alumnus and former Head Intern of the Internationally famous
Troxell Intern Program
Certified Nutritional Counselor by the State of Wisconsin
Certified N.E.T. Practitioner (The first in Wisconsin) Candidate for
Diplomate Status in the Gonstead System of Chiropractic
Licensed Chiropractor in the State of Wisconsin since 1998
20 years experience in Clinical Chiropractic Practice with post graduate studies focusing on Holistic and Integrative methods of healing.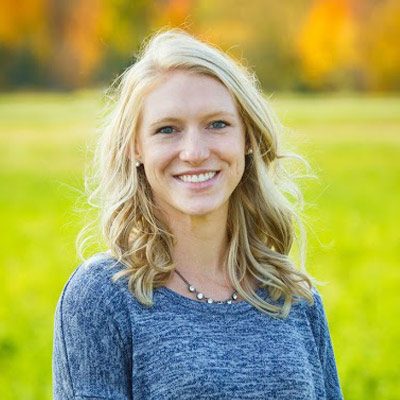 Tracy is the Office Manager for CJ Meyer Chiropractic and is one of the first faces you will see at our office. Tracy brings her administrative talent as well as her caring personality to help make your experience a great one.
Tracy studied Human Biology and Nutrition from University of Wisconsin – Stevens Point. Tracy's passion for helping others has lead her to various careers in health care from Nutritional Counseling and Enzyme Therapy as a Digestive Health Professional through the Food Enzyme Institute to caring for Critical Care patients in the hospital.
Tracy is life-long learner and loves that Dr. Meyer is too. Tracy first met Dr. Meyer as a patient on her own health journey and was introduced to his specialty in NET or Neuro Emotional Technique – a mind-body stress relief technique. Tracy highly recommends NET for anyone struggling with emotional stress or looking to move forward through challenging times, past or present.
When not at work, Tracy is usually reading, running, being active outdoors or enjoying the company of family and friends.
OFFICE HOURS
---
Monday
8:00am - 6:00pm
---
Tuesday
9:00am - 5:30pm
---
Wednesday
8:00am - 5:30pm
---
Thursday
8:00am - 5:30pm
---
Friday
Closed
---
Saturday
Closed